We created Her: Remnants of the Woman in the Flower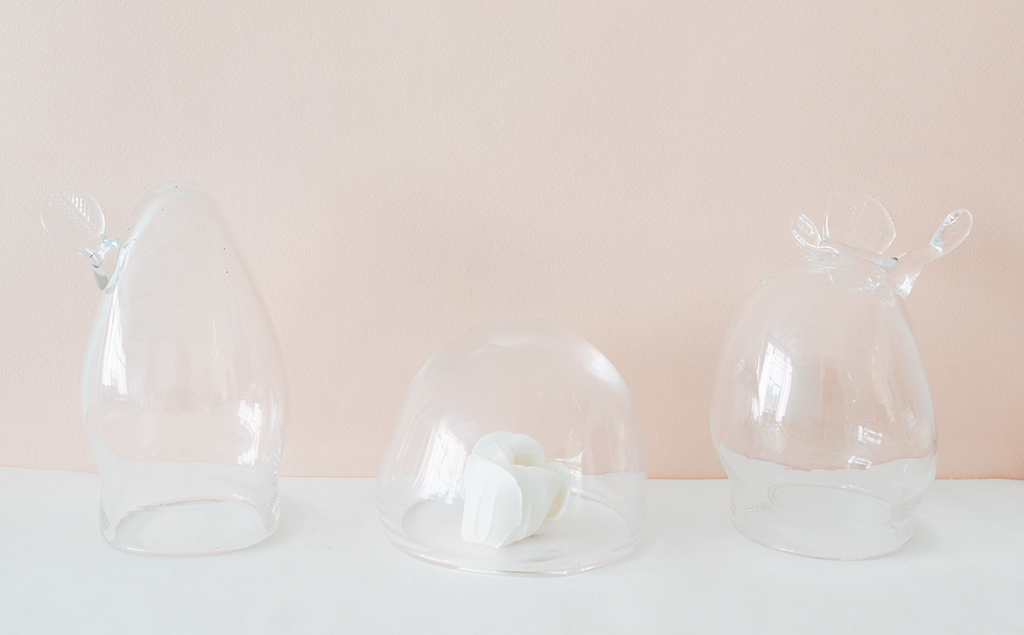 Dimensions: 5 feet x 2 feet
Series of 30 blown and found glass objects , metal, essential oil, wood. soap, shell, lace

These objects are created based on a fictional story that situates itself within feminist writer Alison Jardine's concept of a world that exists without women. In this fiction, two men try to create a woman only to discover that she exists within a flower.