Venus Freed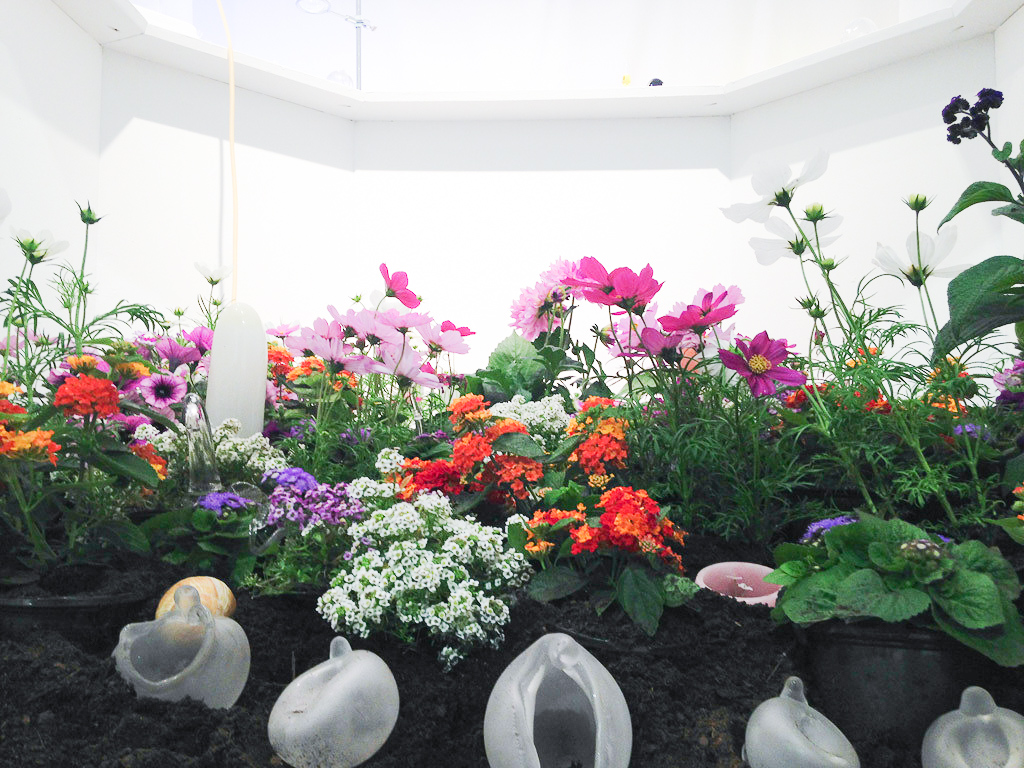 Date: September 2015

Medium: Performance, Glass, Scent, Sound, Flowers, Soil

Dimensions: 10 feet x 10 feet

Glass sculptures, scent, plants and collected objects conjure a perfumers laboratory and an altar to the archetypal goddess associated with nature and the divine. Perfumery is the ultimate art of smell. It takes us beyond memory and emotion and into the spiritual. In its molecular form scent is ephemeral and alludes to the spirit through its quality of being invisible but undeniably present. It has a long tradition of healing the mind and body through the distillation of plants as they transform into different chemical and material states. This installation seeks to illustrate this through a look into the distillation of oils. As the performer within the space I instigate the ritual of experiencing this scent through singing to the plants before they are watered everyday.