Kadena- Chains of Love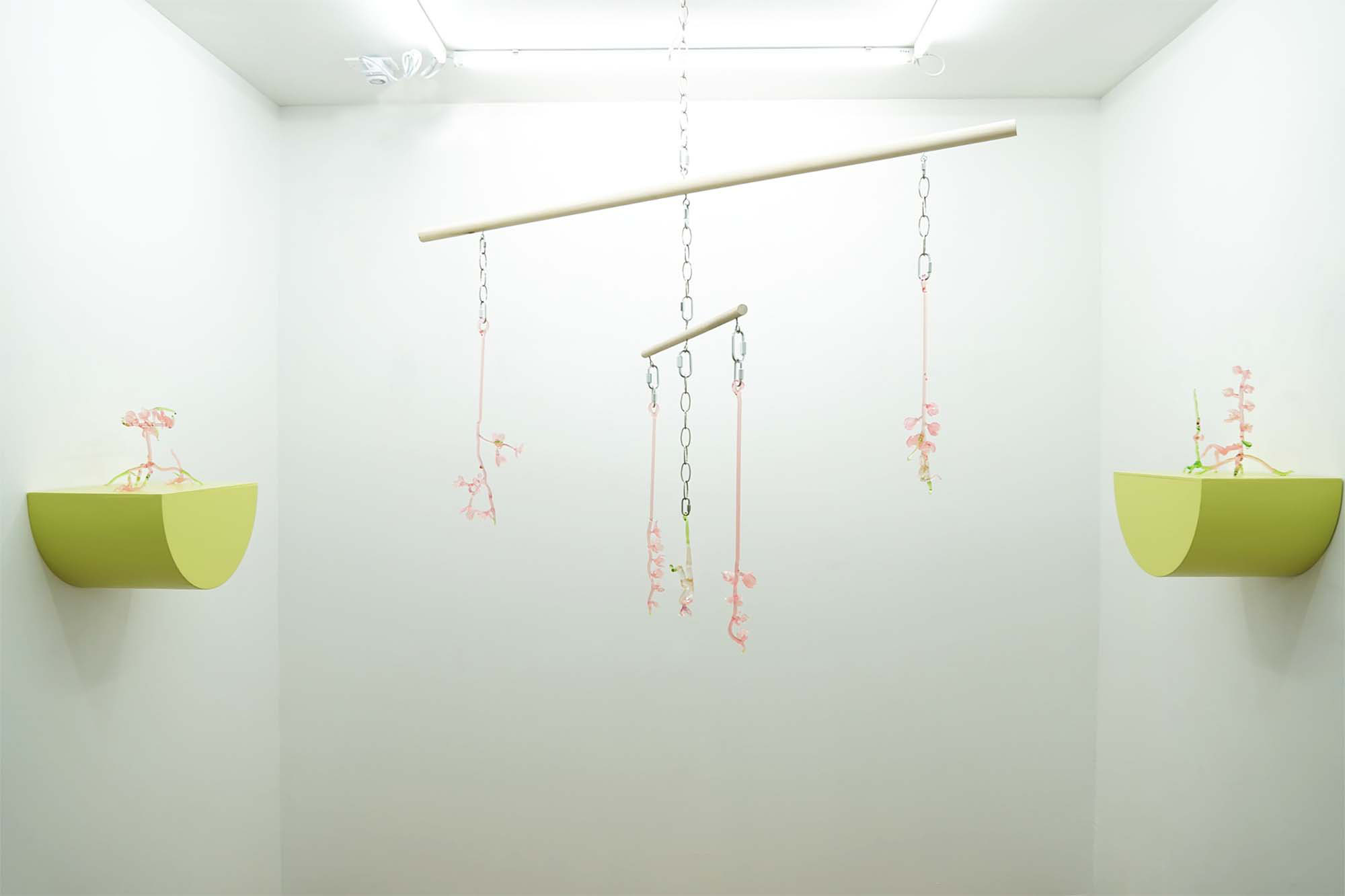 Kadena is a collection of sculptures in the inside gallery of Below Grand curated by Mo Kong and Wangui Maina. It explores the intersection between feminism and the ecological crisis as it relates to the oppressive history against the body as told through the lens of her experience of immigrating from her native country, the Philippines.


Kadena — a word that means "chains" in Filipino, has its root in the Spanish word cadena. This exhibition features sculptural interpretations of the Cadena de amor — a vine like plant with small pink flowers that is widespread in the Philippines and is also found in Southeast Asia, Mexico, Africa and the Caribbean islands. The Cadena de amor, is an invasive weed that destroys the endemic plants within its environment. However, it has been cultivated and shipped due to its decorative properties. Poblador explores the the politics of immigrant culture and patriarchy through exploring how plants and flowers from developing countries are appropriated through trade. Her work attempts to decolonize these histories through the retelling of them.


The Cadena de Amor, is the plant's Philippine name which is in Spanish— a language that exemplifies the colonial history of the Philippines and literally translates to "chains of love". From 1934 to the 1960s, the flower was used as a symbol of the preservation of the imposed moral values of Filipino womanhood. Poblador's work asks how these imposed values are rooted in colonialism and reflect the lack of agency that Filipino women have over their bodies, and how they are perceived in Western society. She explores this flower, as a visual and narrative symbol of decolonization and agency, and references the literal and symbolic chains imposed on Filipina/x women today. Kadena reflects on not just the chains against how the Filipina is perceived but also on the overarching oppressions against immigrant women and women of color.